25th – 26th November 2022 EU Student Camp "New Lifestyle and Rural Development: Case Studies of Rural Areas in the EU and Japan"
[ Editor: Institute for Industrial Research 20th December, 2022 ]
25th – 26th November 2022 EU Student Camp "New Lifestyle and Rural Development: Case Studies of Rural Areas in the EU and Japan"
Date: 25th to 26th November 2022
Location: Kamiyama-cho & Tokushima-city, Tokushima Prefecture
Theme: New Lifestyle and Rural Development: Case Studies of Rural Areas in the EU and Japan
Coordinator: Prof. Holger Bungsche
Cooperating Faculties: Prof. Shigeki Sadato, Visiting Professor, Institute of Business and Accounting, KGU
Dr. Takehiko Okamoto, Associate Professor, Faculty of Business Administration, Takamatsu University (Lecturer, KGU)
Number of participants: 14

As the EU student camp for 2022, we conducted fieldwork in Kamiyama-cho, Tokushima Prefecture.
On the first day, Mr. Shinya Ominami, Director of NPO Green Valley Inc., gave a lecture on "Creative Depopulation". Following the lecture, guided by NPO Green Valley staff, we had a tour of the town of Kamiyama, including the satellite office and the shopping street. At the Kamiyama Valley Satellite Office Complex, Mr. Tatsuro Baba, Representative Director, Kamiyama TSUNAGU Corporation, gave a lecture on the Kamiyama's revitalization plan, "The Project to Connect the Town to Future Generations".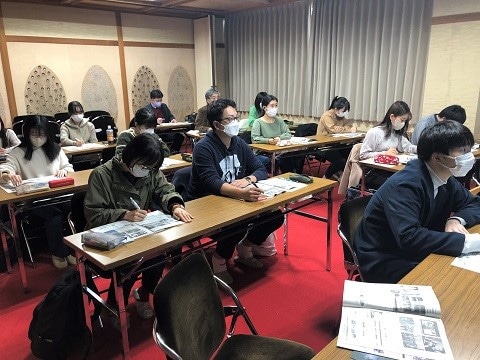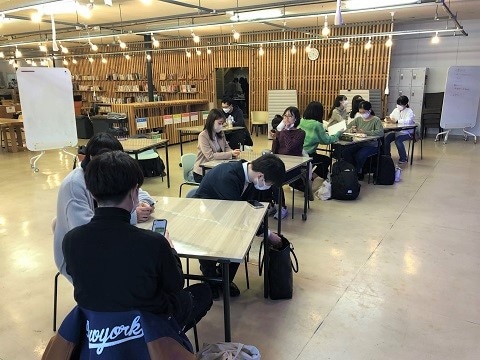 On the second day, lectures by teachers and student group work and presentations were held in Tokushima City. First, Dr. Takehiko Okamoto, Associate Professor at the Faculty of Business Administration of Takamatsu University and lecturer at KGU, gave a lecture entitled "Sustainable Action with an awareness of spare capacity". The next lecture was given by Prof. Holger Bungsche entitled "The European Capital of Culture Program - Can Culture Contribute to the Revival of Declining Regions? The Case of Matera/Basilicata in Italy". After the lectures, the students summarised what they had learnt over the two days in their group work and made a presentation.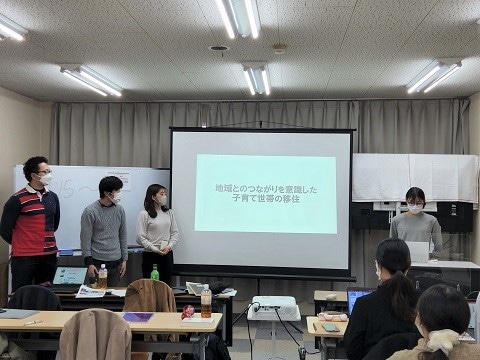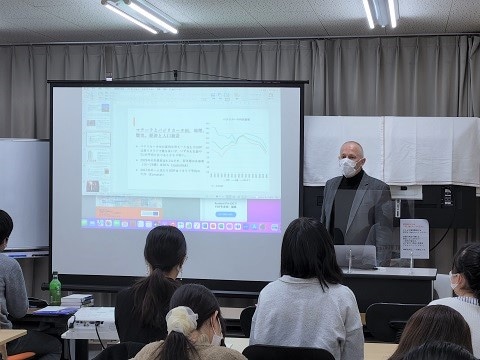 Since some of the participating students were from rural areas, it was impressive to see them actively asking questions while thinking about the current situation in their home regions, and deepening their learning through exchanges with other students. Even in a short period, the students had a very fruitful time at the camp, as they could think about regional development extensively.
This camp was supported by the NPO Green Valley Inc., the people of Kamiyama-cho, Prof. Shigeki Sadato and Dr. Takehiko Okamoto. We would like to express our sincere gratitude to all those who cooperated.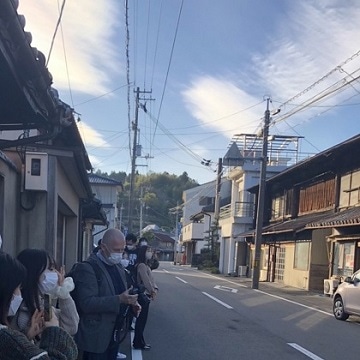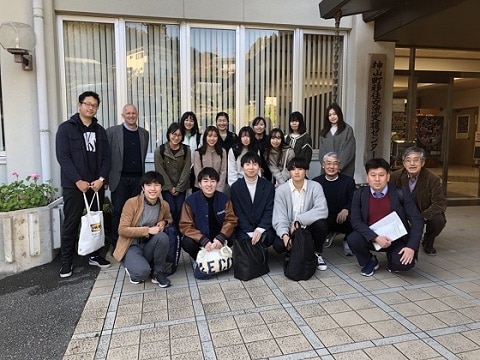 Poster - 25th – 26th November 2022 EU Student Camp "New Lifestyle and Rural Development: Case Studies of Rural Areas in the EU and Japan"