Jean Monnet Chair (Agreement No. 2018・3245 / 004 – 001)
Jean Monnet Chair
(Agreement No. 2018・3245 / 004 – 001)
[ Editor: Institute for Industrial Research 19th May, 2021 ]
Subject : EU Regional Industries Study Programme (EURISP)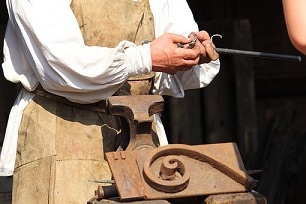 The topic of the Jean Monnet Chair is regional industries and economic development in the EU. Regional industries, often small and medium size enterprises, not only provide work, but identity for the people, who live and work in a given region.
As the EU, Japan as well is facing the challenge of attaining a balanced economic development amongst its different regions. Because of the diversity of European regions and in particular the similarities of the industrial and economic structures between the EU and Japan, national and regional policy makers, civil society, as well as the business community in Japan are increasingly paying attention to regional industries and economic developments in Europe.
In order to gain the highest possible attention, support and involvement in Japan, the EURISP will compare issues of regional industries and economic development in the EU with similar matters in regions of the Kansai area, where Kwansei Gakuin University (KGU) is located. In particular the EURISP will focus on policies and strategies to:
 • Maintain industrial production and employment
 • Preserve traditional industries and industry structures
 • Support and revive regions that experience(d) industrial change
 • Maintain competitiveness in manufacturing and R&D
 • Cope with Digitalization (Industry 4.0)
 • Prevent increase of regional discrepancies and foster regional and social cohesion
With respect to the selection of regions in Europe, we will in particular concentrate on regions that have cooperation agreements with regions or towns in the Kansai area (regional or town partnership agreements etc.) and/or where partner universities of KGU are located. The Jean Monnet Chair will closely cooperate and contribute to the Jean Monnet Module 'Declining Rural Areas' of Dr. Schrade.

In particular, the below listed activities are planned over the program's three years period (09/2019-09/2022)*:
*One-year extension of the program has been approved by EU due to the impact Covid-19. Revised program duration is four years (10/09/2019-09/09/2023).
TEACHING
Three new courses will be offered in the Jean Monnet Chair framework that are intended to expand European Union related education at KGU and the EUIJ particular in the fields of industry and regional economy development as well as economic history.
New Teaching Courses:
1.The Automobile Industry in the European Union – Issues, Policies and Actors
2.Economic History of the European Union
3.Industries and Regional Economies in the European Union
TEACHING Jean Monnet Chair (Agreement No. 2018・3245 / 004 – 001)
DELIVERABLES
Based on our research project, various lectures, workshops and conferences a serious of discussion papers will be published regularly online. As a result of these activities, at least one book will be published that combines all the research results of the research project. In addition the Jean Monnet Chair holder will compile a textbook on the automobile industry in Europe that provides the basis for further undergraduate and graduate courses.
Deliverables Jean Monnet Chair (Agreement No. 2018・3245 / 004 – 001)
RESEARCH
The Jean Monnet Chair will conduct a research project on regional industries and economic development in the European Union and Japan. The focus of the research will be on regions in Europe that have close cooperation relations with Japan, particular the Kansai region. With this research we not only wish to expand our knowledge of regional industry and economic development issues, but also contribute to the cooperation between the regions in Europe and Japan we are going to investigate.
EVENTS
We will organise at least three tours to the Delegation of the European Union to Japan in Tokyo as well as three study camps on current EU issues or issues related to the project for our students.
In addition a series of workshops, lectures and conference will be conducted aiming not only at an academic audience, but in particular at regional and local policy makers, civil society as well as the general public with the intention in mind to establish a dialog between academia, practitioners and regional stakeholders for fostering a common understanding with respect to regional development in the EU as well as Japan.
EVENTS Jean Monnet Chair (Agreement No. 2018・3245 / 004 – 001)
Contact
Holger Bungsche


Professor, School of International Studies, KGU
E-mail: bak08439@kwansei.ac.jp

Institute for Industrial Research(IIR), Kwansei Gakuin University
1-155 Uegahara-1ban-cho Nishinomiya Hyogo, 662-8501, JAPAN
Tel: +81 798-54-6127
Fax: +81 798-54-6029