<Jean Monnet Module>Introduce Virtual Exchange (VE) course with LMU München/the University of Oxford
2022.09.08.
<Jean Monnet Module>Introduce Virtual Exchange (VE) course with LMU München/the University of Oxford
Course title: The European Union: History, Politics & Economy (School of International Studies)
Instructor: Dr. Anna Schrade, Associate Professor, Institute for Industrial Research
This course was offered as seminar in collaboration with the University of Oxford (Nissan Institute of Japanese Studies & Oriental Institute) and Ludwig Maximilians University Munich (LMU). Focusing predominantly on the topics of immigration/labour mobility in the EU and Japan as well as young people in Europe, the students from Japan, Germany and the UK (and several other countries) worked together on different projects and had intense interaction and heated discussions.
In our first 'virtual exchange', KGU students teamed up with Master's students enrolled in the MSc/MPhil Japanese Studies at the University of Oxford. In small teams, they discussed the Oxford students' current research and supported them with their preparations for the presentation of their research results. KGU students not only got valuable insights into what foreign students study and research about Japan, but also got some practice in coaching them to give convincing presentations in Japanese.
The second virtual exchange took place both in big groups as well as in pairs. This time, KGU students interacted with 3rd year Japanese Studies majors from Oxford, who interviewed them on diverse topics. In pairs, the Japanese and British students discussed different aspects of Japanese life and culture.
The third virtual exchange was on the topic of 'Young people in the EU'. This time, it was the Japanese students' turn to interview Oxford students on different aspects of young peoples' life in the UK and other European countries.
The fourth and last virtual exchange involved students from both LMU and Oxford. Using the virtual platform 'Wonder', the students spent 1.5h chatting about a diverse range of topics in English and Japanese. They could 'move' around the different discussion tables freely, joining the conversations most interesting for them. It was a fun early evening chat for our KGU students who enjoyed getting so many insights into very personal topics such as studying abroad, dating, hobbies, and university life.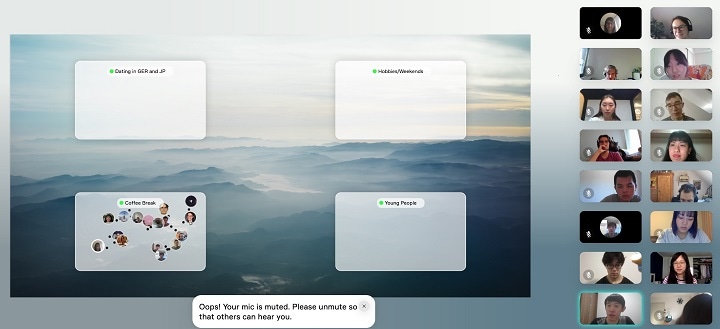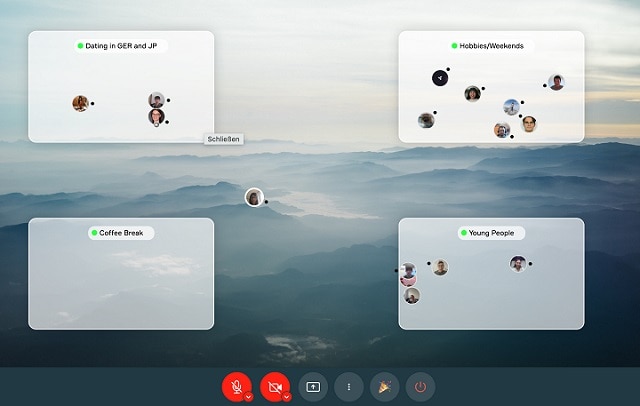 Syllabus - The European Union: History, Politics & Economy, Spring semester 2022