8th July 2022 Europe-Japan Rural Entrepreneurship Seminar
[ Editor: Institute for Industrial Research 6th September, 2022]
8th July 2022 Europe-Japan Rural Entrepreneurship Seminar
Theme: Social Innovation through Entrepreneurship -Examining the potential for social change in rural areas brought about by in-migrant entrepreneurship-
Date & Time: 8th July 2022, 1:30 p.m. – 4:30 p.m.
Venue: Seminar room, Tamba Forest Park (Tamba City, Hyogo) and online
Language: Japanese
Participants: 102
On July 8th, the Europe-Japan Rural Entrepreneurship Semminar, jointly organised by KGU's Institute for Industrial Research and The Silitan Valley Consortium took place in Tamba City. Held as KGU Jean Monnet Module conference and the 1st Silitan Valley Promotion Seminar, it brought together a variety of speakers from academia and the rural entrepreneurship community. Over 100 participants (representatives from local and regional governments, students, the interested public, rural entrepreneurs and members of diverse NGOs) joined the conference – both online and in person, at Tamba Forest Park.
Planned as big non-academic conference that brings together people from different walks of life and bridges the gap between academia and practitioners, the conference was divided into an academic and a more practical part.
After two short greetings and introductions by Dr. Yoshihiro Imai, Director General, Hyogo Prefectural Government, Tamba Office, and Prof. Norihiko Toyohara, Professor, School of Economics, Director of Institute for Industrial Research, KGU, the conference started off with the keynote speech.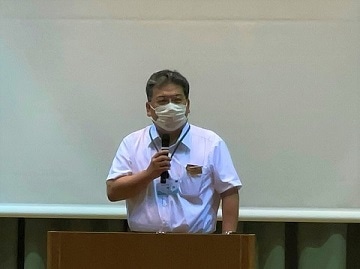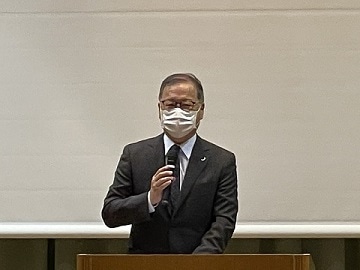 The presenter, Prof. Masatoshi Kato, School of Economics and Director of the Research Center for Entrepreneurship at KGU, provided an insightful lecture on "Entrepreneurship and Regional Revitalization: Findings from Academic Studies". He showed various data and pointed out the importance of building environments that foster entrepreneurship, and discussed the issues of policies for creating startups and how the support should be provided. Prof. Kato's speech was followed by a presentation by Dr. Anna Schrade, Associate Professor at KGU's Institute for Industrial Research, on Social Innovation in Rural Southern Germany. Dr. Schrade presented several case studies of social entrepreneurs in the countryside in Germany's state of Baden-Württemberg and analysed why rural entrepreneurship is so widespread in southern Germany.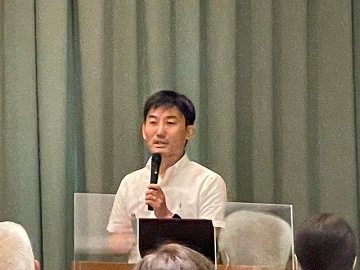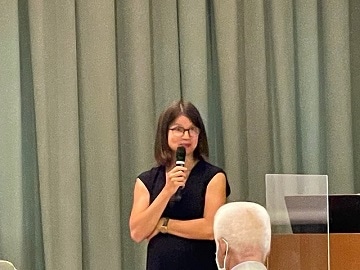 Following the two academic lectures, the audience had a chance to listen directly to the stories of three successful rural entrepreneurs from Tamba, namely Takaya Adachi, CEO of Local PR Plan, Shunsuke Tsuboi, CEO of Sagri, and Mieko Seki, Hyogo Female Farmers & Fishermen. The three panelists – all young 'in-migrants' from other areas of Japan – highlighted the potential entrepreneurship in the countryside posed and shared the background for their decision to start a business in Tamba. After their presentations and discussions, the audience had the chance to engage in a crosstalk with the participants. Skillfully moderated by Akihiko Kobashi from the Research Institute for Information Society and Human Life, the panel discussions and crosstalk generated a lot of unique insights into the benefits of starting a company in rural Japan (with focus on Tamba).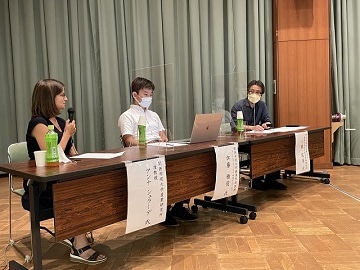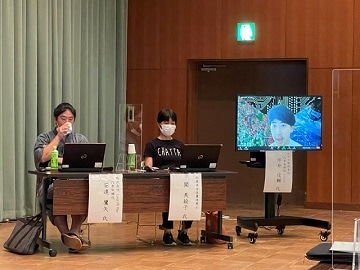 Providing both an academic side, where some of the conditions for successful rural (social) entrepreneurship were analysed, and a more practical introduction into the challenges and benefits of starting a new business in the countryside, the conference was not only highly enjoyable, but also generated new insights into rural revitalisation and entrepreneurship.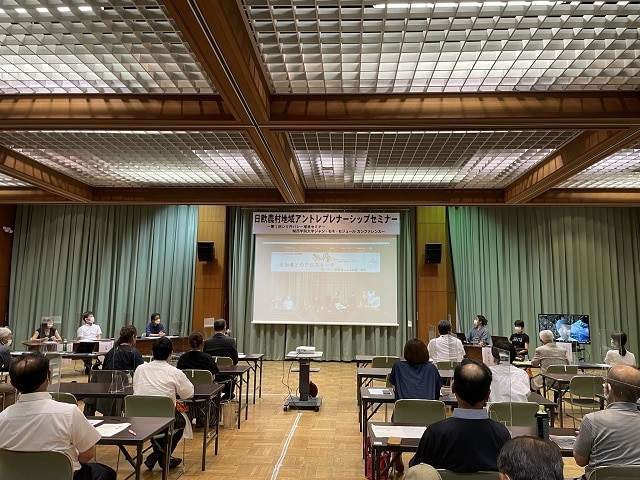 Presentation Slides
Anna Schrade "Social Innovation in Rural Southern Germany"
Poster - Europe-Japan Rural Entrepreneurship Seminar