Changes to the School Calendar and Class Schedules for AY2021 and Beyond

Changes to the School Calendar and
Class Schedules for AY2021 and Beyond
To all students,

Since its founding, Kwansei Gakuin has stated that its mission is to train creative and capable World Citizens who embody the school motto of Mastery for Service under its founding spirit of whole-person education, based on Christian principles. Even in these unpredictable times, where drastic changes are happening, we have formulated the Kwansei Grand Challenge 2039 - a vision for the future that consists of an Ultra Long-Term Vision (what we want to be and what we should be), and a Long-Term Strategy (the direction of the first decade) – in order for students to be able to lead abundant lives with strength and dignity, and make contributions to their neighbors, society and the world. We are promoting a variety of university-wide initiatives with the goals of attaining learning outcomes, securing student quality, and high-quality employment.

In order to lead abundant lives in the coming era, in addition to needing a wide breadth of knowledge and depth of expertise, it will be necessary for students to have the ability to act independently, the tenacity to overcome hardships, an appreciation for diversity, the ability to continue lifelong learning, critical and logical thinking skills, communicative skills, teamwork and other general values, as well as values based on ethics and humanity, in addition to the ability to take the initiative. Amendments to laws and regulations in recent years have made it possible to change the teaching system from one of knowledge transfer to one where faculty and students engage in interactive communication, and it has also become possible for us to establish a more flexible academic calendar that encourages students to learn independently. In response to the substantiation of the credit system, and after conducting careful discussions on what teaching should be to respond to global issues and the demands of society, we have decided to implement changes to the academic calendar and class schedules for all undergraduate and graduate schools (except for the Law School) starting in AY2021, as part of academic reforms at the university.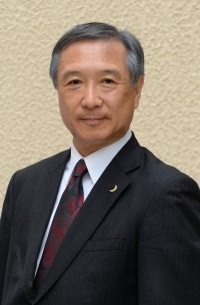 We realize that there will also be changes to students' lifestyle cycles, such as their school commutes and schedules for extracurricular activities, but we would like to ask you to understand the rationale for these changes, and make plans for your studies after AY2021 so that you will lead fruitful student lives. Under the new academic calendar and schedules, we will continue
to work to further improve the learning environment at the university, so that you will all be able to have even more meaningful lives as students.

Osamu Murata, President
Kwansei Gakuin University
---
Overview of Changes to School Calendar and Class Schedules
1. Main Changes and the Reasons for Those Changes
・Time per class period will be changed from 90 minutes to 100 minutes, and class schedules will be modified.
The introduction of 100-minute classes is not simply intended to secure class hours, but to promote conversion to various class formats (flipped classrooms, active learning, lesson development that utilizes the first halves of classes, etc.) and encourage independent study.
・Five days will be secured for conducting make-up classes/tests in response to class cancellations due to disasters.
By providing supplementary classes and exam days for each day of the week in response to class cancellations due to typhoons or public transportation delays, we will secure more class hours in line with the credit system.
・The exam period will be shortened to seven days.
We will expand opportunities for participation in extracurricular activities during the holiday period, such as internships and study abroad, and promote conversion to a variety of grading methods for classes.
・We will resolve the issues where university study abroad programs would overlap with regular exams (including make-up exams).
Until now, students had to make a choice between study abroad or exams, but we will encourage university-wide participation in international study abroad programs by conducting grade evaluations through alternative methods of assessment.
・We will curb the practice of holding classes on holidays.
We will reduce the number of classes held on public holidays and expand opportunities for things such as out-of-class learning, extracurricular activities, and internships.

2. Class Schedules After Changes

AY2021 Class Schedule for Undergraduate Schools
AY2021 Class Schedule for Graduate Schools

3. When the Changes Will Come into Effect, and Who is Affected

These changes will come into effect starting April 2021.
・The changes will apply to all undergraduate schools at the university (Nishinomiya Uegahara Campus, Nishinomiya Seiwa Campus, Kobe Sanda Campus). This will include the School of Science, School of Engineering, School of Environmental and Life Sciences, and the School of Architecture, which are set to be established in April 2021.
・The changes will apply to all graduate schools, except for the Law School (Nishinomiya Uegahara Campus, Nishinomiya Seiwa Campus, Kobe Sanda Campus). The Law School will retain its current schedule, with 90-minute classes held over 15 weeks.

4. Other Remarks

Other information regarding counter services, operating hours for facilities, etc. to go along with changes to the academic calendar and class schedules will be announced via the university website and Kyogaku Web Service when they are decided.