Aged Care Today
Yukiko Sawada, Associate Professor, School of Human Welfare Studies(Elderly Welfare, Gender, Care Worker HRD)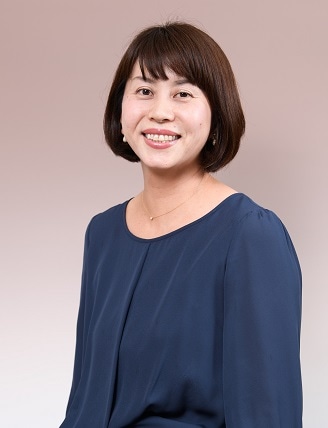 Against a backdrop of a severe shortage of workers in the nursing care market, moves to accept foreign workers into the sector are picking up pace. As of 2018, the percentage of elderly people in society has surpassed 28%, and there are around 1.9 million people working in nursing care today. High staff turnover rates among nursing care staff have been a major problem, with every nursing care facility having difficulties securing and training personnel.

The Ministry of Health, Labour and Welfare estimates that Japan will need roughly 2.45 million nursing care workers by 2025, and that supply will fall short of that demand by about 380,000. With this in mind, as a "Japan Revitalization Strategy," the government last year made amendments to the Immigration Control and Refugee Recognition Act and to the Act on the Appropriate Implementation of Technical Intern Training for Foreign Nationals, and Protection of Technical Intern Trainees. These amendments envisage the acceptance of a considerable number of care workers from overseas. With these amendments, there has been a rapid expansion in employment opportunities for foreign nationals in the nursing care domain.

The pros and cons of accepting foreign care workers has been a continuous topic of discussion in the nursing care domain for the last ten years or so. This is because, from around 2000, there had already been moves for foreign nationals of Japanese descent and spouses of Japanese nationals to take up positions as home helpers. As of 2018, 4,310 workers had been accepted from Indonesia, the Philippines, and Vietnam as nursing care welfare worker candidates, under Economic Partnership Agreements concluded with those countries. However, the condition for obtaining residency status under these EPAs has been that the candidates must pass the Japanese national qualification exam within four years of coming to
Japan. This is a stringent condition, so the recent legislative amendments have brought about a major turnaround in the policies to date, both in terms of conditions for acceptance and the scale of the numbers to be brought in.

So how have these amendments been received on the ground in the nursing care domain? In general, the polite and careful way in which foreign care workers interact with clients and their enthusiastic attitude to their work have received high praise from colleagues, clients and their families. On the other hand, however, there are challenges in duties that require a high level of communication ability with the clients and team-based care, with the foreign care workers' insufficient ability to converse, read and write in Japanese making it difficult to communicate sufficiently and to keep proper records. Some people have also expressed concerns about the differences in language, culture, values, and lifestyle customs, among other issues.

Caution also needs to be exercised regarding the potential for foreign care workers to be discriminated against in terms of wages and benefits, compared to Japanese workers, for their labor to be exploited, and for other irregularities to occur. With the existence of enterprises that think of foreign care workers as disposable labor to be hired cheaply and exploited, there is a risk that the quality of care provided by Japanese workers, as well as social status of Japanese care workers who are already working in the sector, will also be diminished. There is also a risk that the quality of life (QOL) of clients will be adversely affected.

In the future, as we continue to take in foreign care workers, workplace organizations and the field of education will need to confront these sorts of issues. We will also be tested with regard to our own preparations and attitudes concerning the way we welcome the rapidly growing numbers of foreign residents, who are not just "laborers," but "residents" of our communities, who will live with us side-by-side.
Daisuke Chugo, Associate Professor, School of Science and Technology(Service engineering, human support technology using robotics technologies)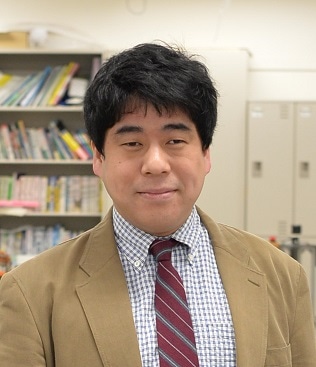 I first started researching nursing care robots not long after I completed my graduate studies. One reason was that one of my most trusted professors recommended that I move into this field, but another major motivation was the upheaval that occurred in my own family when my grandmother came to require nursing care. Although I understood it in my head, it was personally experiencing what a tremendous struggle it is to care for a family member that led me to vow in my heart to develop practical nursing care robots for use in the home.

The difficulty with nursing care robots is that the counterpart being assisted is a human. My major area of research is into robots that assist with standing up. The act of standing up requires that a complex series of movements be carried out smoothly, namely, leaning one's upper body forward so one's center of gravity is over one's feet, then using momentum to raise one's body up. This is not something that we're usually conscious of, but it requires the coordination of numerous muscles in our body to carry out this movement. Without an understanding of the sheer complexity of these mechanisms, there's no way we could design nursing care robots.

Moreover, it goes without saying that the people who would use these robots are people who are struggling with physical weakness, and our bodies weaken in many different ways. I'm an expert in robotic engineering, but I'm not an expert in nursing care technologies. For this reason, it's important that I regularly seek the advice of such experts. The key point is how well I can understand the empirical rules of experts in a different field from an engineering perspective. To put it another way, I have to take what they say, such as "You should make it do this," and incorporate their words into a physics context. Remarkable progress has been made in computer technology in recent years, but when it comes to nursing care robots, there's still no technology that can automate this point, so we researchers need to keep working hard.

The standing assistance robot that I've been working on for the past ten years, since my grandmother became incapacitated, is now in the final stages leading up to practical application. It's already been introduced at a number of nursing care facilities on a trial basis, but there is one thing that concerns me about these trials. The sales price that consumers are demanding for the standing assistance robot that I've developed is less than the price of the latest iPhone. When I consider the functions my robot requires in terms of safety and support for the body, this makes me very uncomfortable. This may be a matter of just how we share the costs of nursing care as a society. I hope that solving this part of the equation will not be left entirely to the researchers' efforts, but that society will debate the issues as well. Although I was not able to have my own grandmother use it, I dream of a future in which many people will be able to use my nursing care robot.